CAT 375 excavator
Manufacturer: JOAL
Scale: 1:50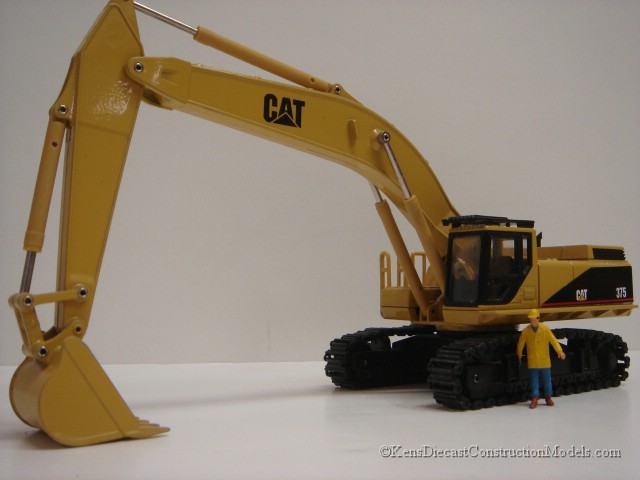 Here is one of my favorite models, the CAT 375 excavator from JOAL. You can
see just how big this machine is with that man standing below the cab there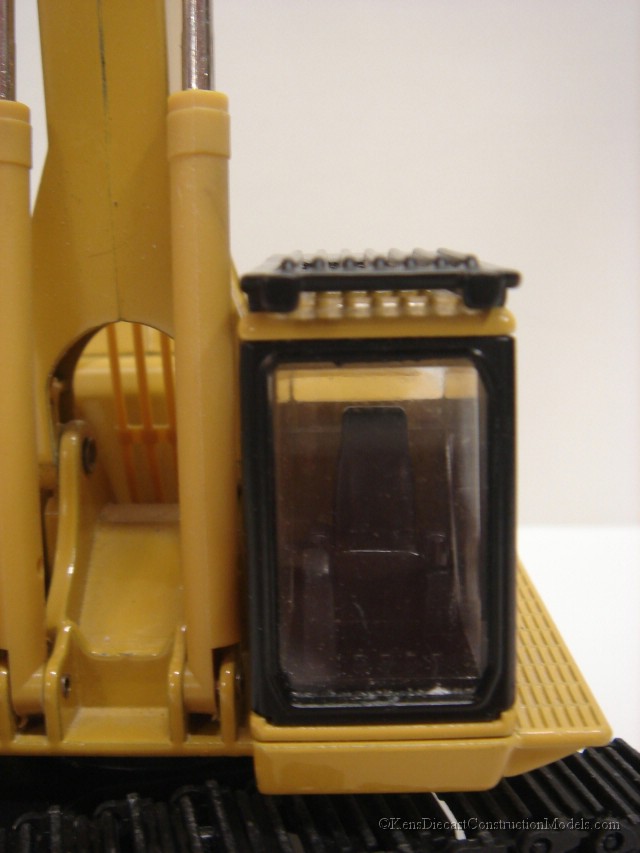 The cab has a plastic operators seat and some side and floor controls,
along with an overhead protective cab guard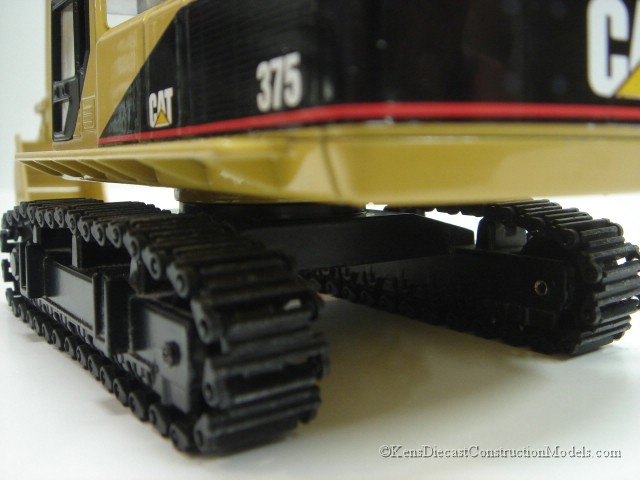 Features plastic linked tracks
Front view looking down the long digging boom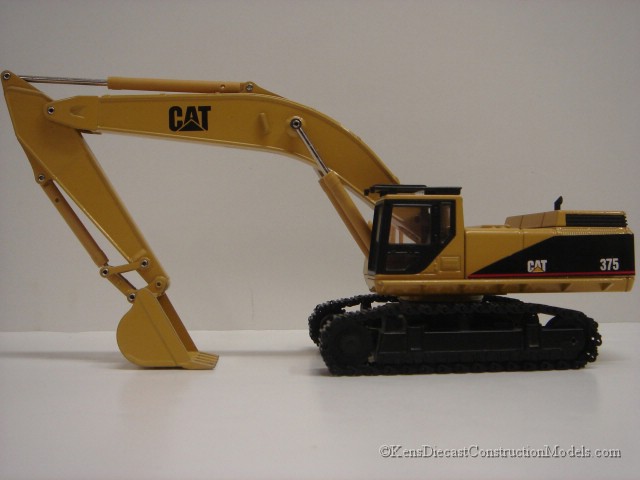 View of the left side, also showing booms massive size
The rear view
View of the right side
Boom raises high, almost vertical
This thing can dig waaaay deep here's a pic to show just how far down it can go
5 toothed ditch digging bucket
Photo of the 375 next to a 365B L
You can't have just one of these babies...
Although this model is now discountinued and becoming very rare to find
it really is a great quality model one of JOAL's finer pieces of work... If you
can get your hands on one of these models I highly suggest it you will
be impressed and hopefully enjoy it as much as I do
Here is a pic of one of McAninch's 375's in action digging a trench for
a large steel storm drain pipe, another 375 equipped with a compactor
wheel can be seen working in the background as well...