Manitowoc 555 crawler crane
Manufacturer: CCM
Scale: 1:50
Here is the Incredible Manitowoc 555 crane from Classic Construction Models.
This is one awesome model, you can get an idea of its size with that
construction worker standing next to its crawlers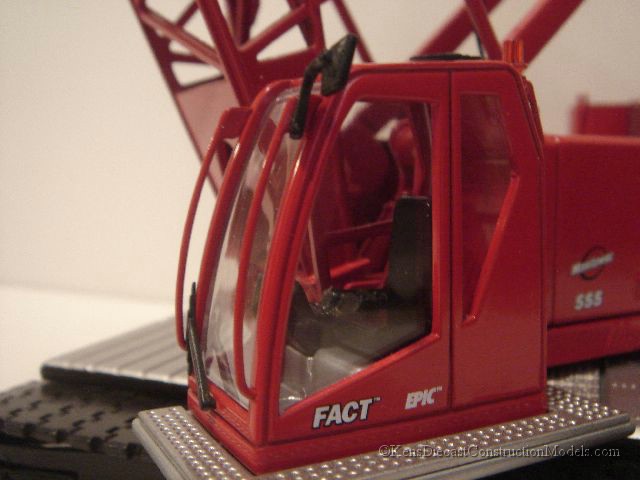 Nice enclosed EPIC cab
Metal link crawler tracks
Few of the right side, very crisp red Manitowoc paint job
The rear with its large counter weight stacks
Operators side showing its fine craftsmanship and high quality
The pulley drum assembly
Engine compartment hatch opens to expose airfilter as well as access for inserting
the provided tool to control the cable pulley drums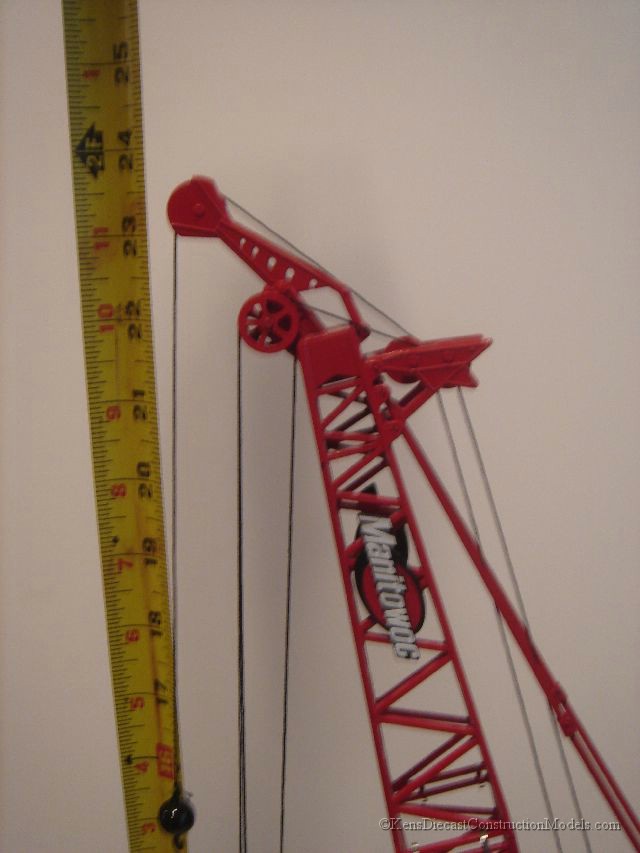 With its boom mast fully raised the 555 is just under 2 feet tall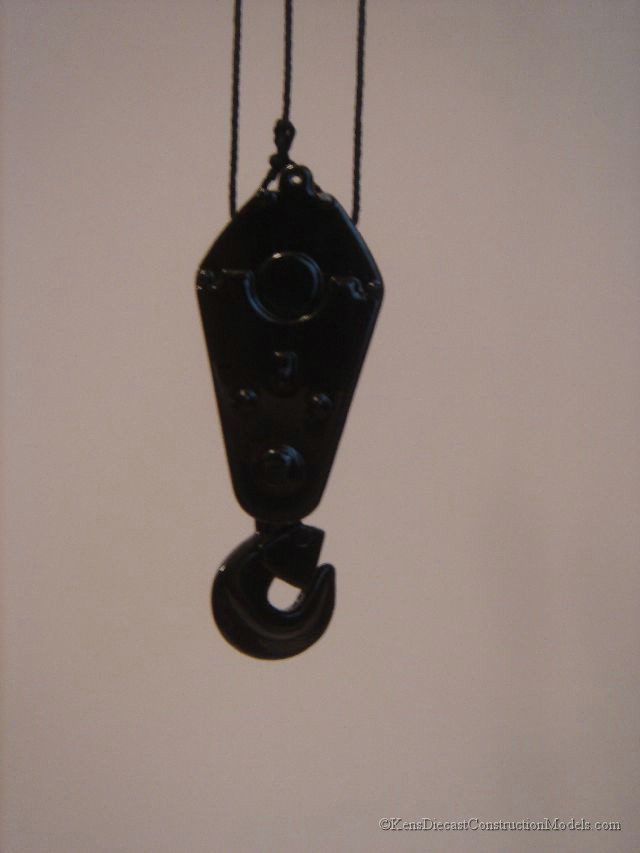 The hook block is top notch! Just like the real machine the hook has a saftey
clicking lock and the hook itself can be rotated 360 degress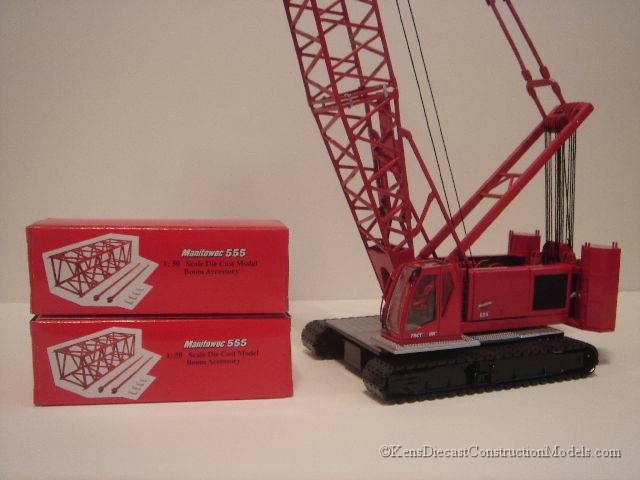 Extension kits are available I purchased two, a fixed is also manufactured
by CCM and can be purchased seperatly and easily installed
Extension sets come with all the necessary needed parts, rods, and clips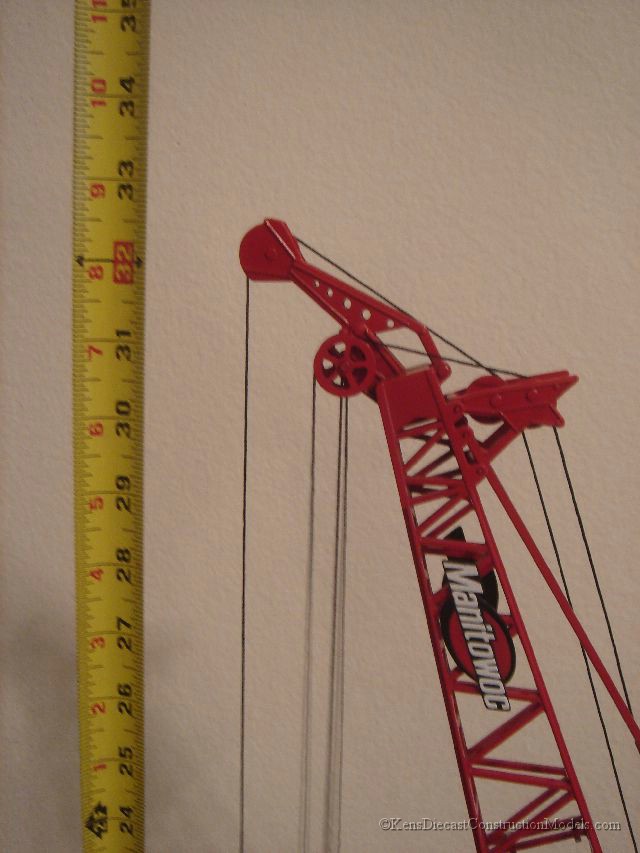 With two additional boom sections I managed to get the 555 to
go from 23 inches to almost 33 inches
Photo with additional mast sections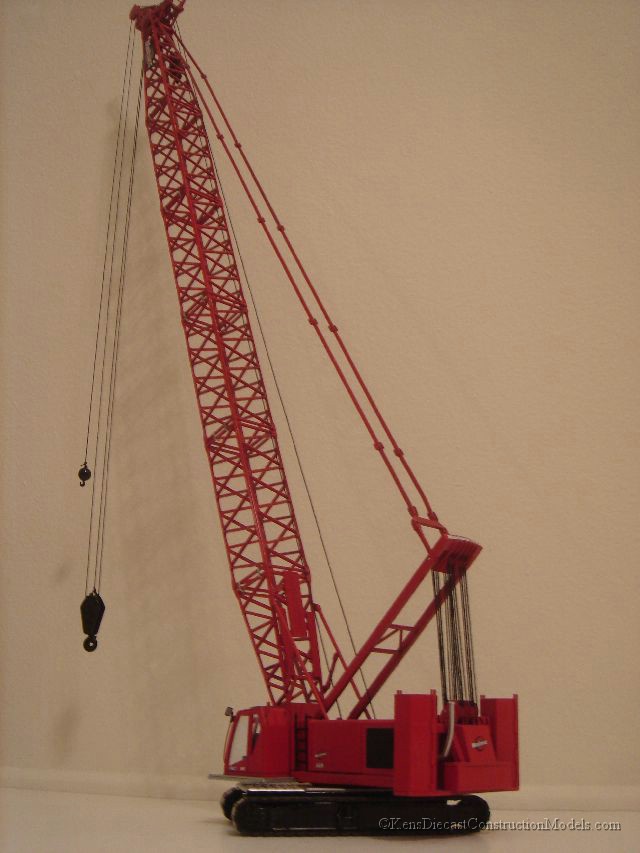 Side/rear shot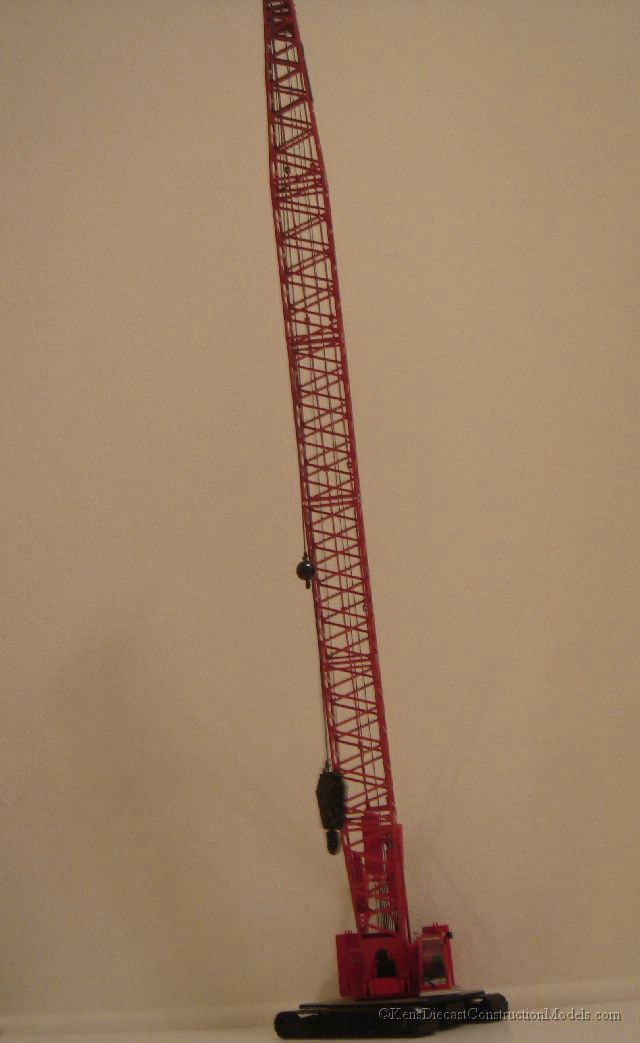 And a frontal view
Getting ready for a heavy power module lift
This is one Great model like anything from CCM
and a great bargin for the price I highly recommened
it to anyone whos thinking about getting a crane, if
there's only one to choose, choose this baby!