CAT 994F wheel loader
Manufacturer: NORSCOT
Scale: 1:50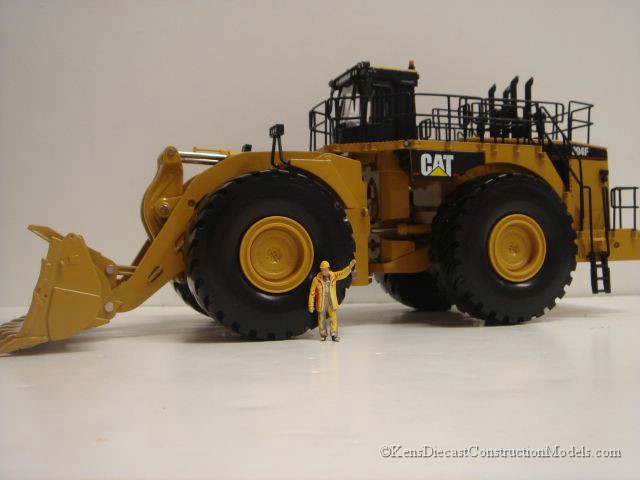 Here is awesome Collectors Edition CAT 994F wheel loader, just look at the
size of this beast that full size man isn't even half the size of the tire
Large cab with standard interior details
Massive soft rubber tires
Front view, shows the big scoop bucket with ware guards and all
the overhead headlamp details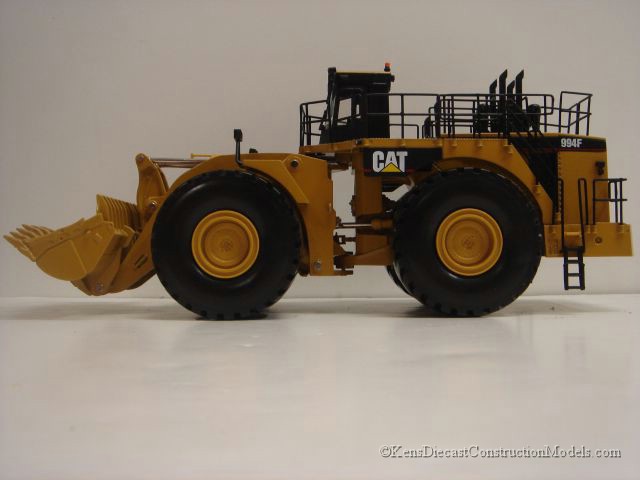 Side view with crisp paintjob and new style "CAT" logo's
The rear, shows the matching side by side stair cases leading up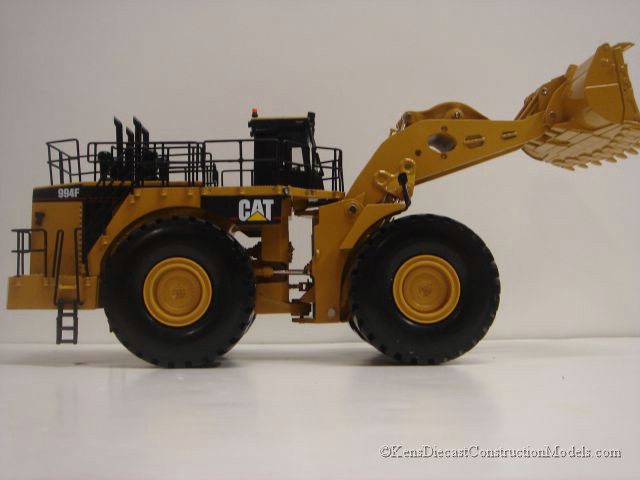 View of the other side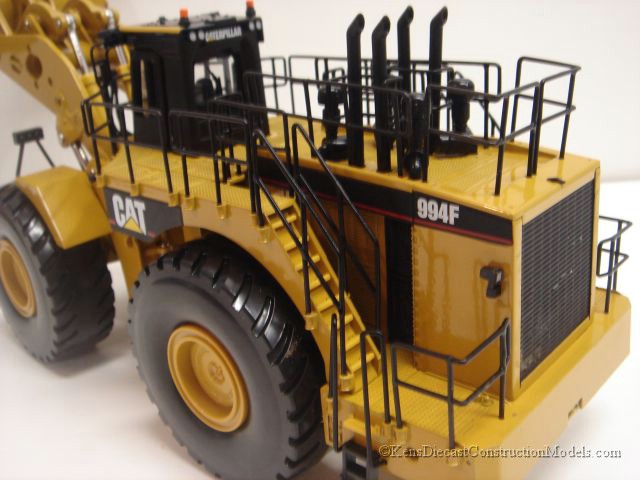 Norscot's Collectors Edition run models like this beauty and the matching 793D
are amazing the details become near precision except for just a few minor
flaws such as the unpainted rivits
Unlike most of Norscot's models all the railings on this
machine are actually made of metal and not plastic!
Another shot of the metal railings and operators cab with overhead warning lights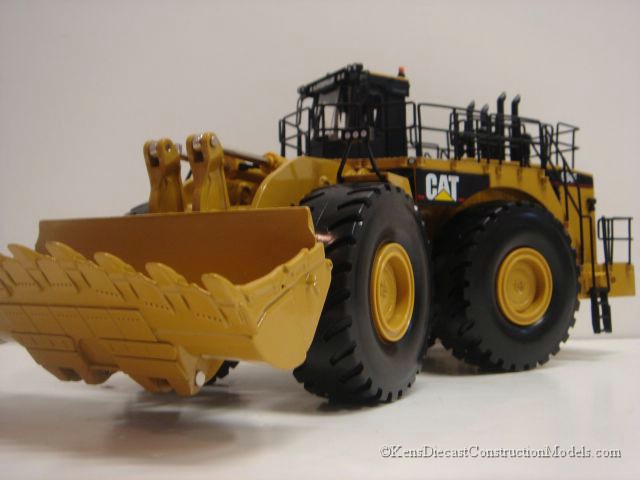 Smooth articulating hydraulic pivit stering
Close-up of the bucket to show off the re-enforcement plating and front edge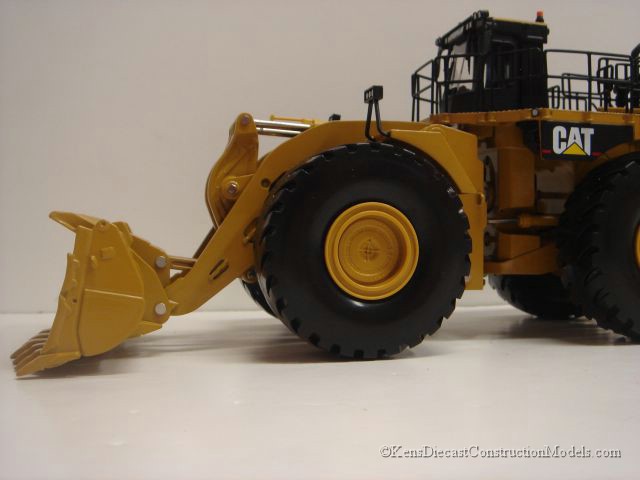 The bucket can be tilted down for scooping...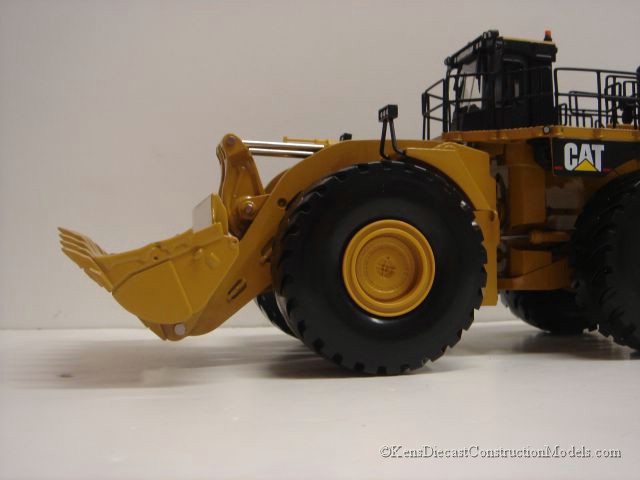 ...tilted back for loading...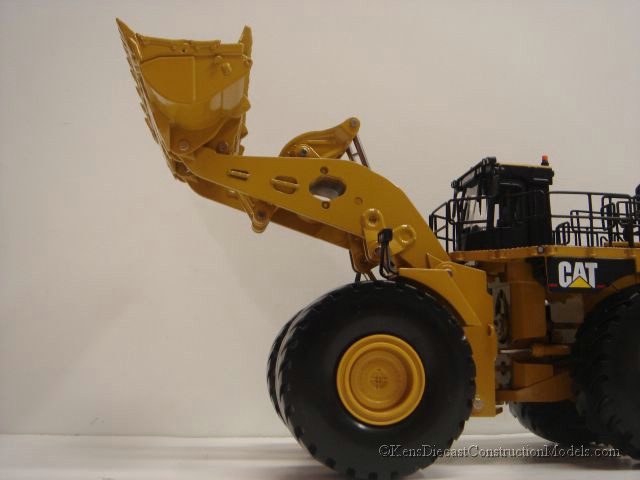 ...raised high...
...and dumped (doesn't dump completly down sadly but this
doesn't take away from the model)
Pic to show the beefy loader arm
The new Norscot 994F vs. the old NZG 994, This is an absolute fantastic model
in my eyes, besides having a few small little flaws I must say Great Job
Norscot I hope we can see many more models like this in the near future!
Its amazing to think the 994F costs about 1/4 as much as the 994 and looks
100 times more detailed! If you don't already have one, GET ONE!
Here's a shot of a brand new 994F in action at the maddison quarry loading
up a CAT 793D off highway truck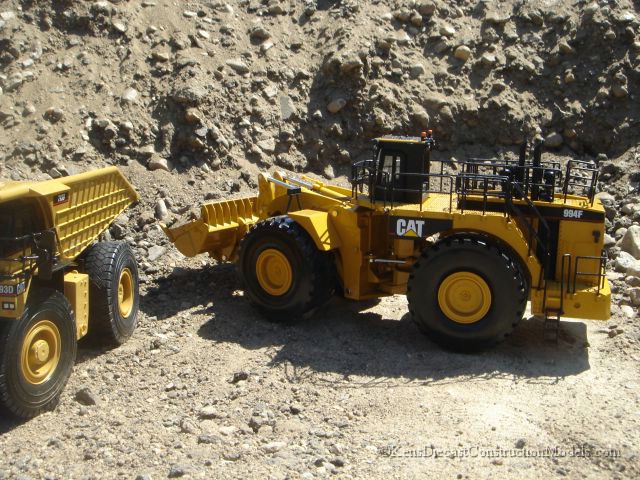 ...And another shot of the brand new 994F in action