CAT D6T XW dozer
Manufacturer: Norscot
Scale: 1:50
Here is the AWESOME CAT D6T XW dozer from Norscot! You can get
an idea of this machines size with that man standing beside it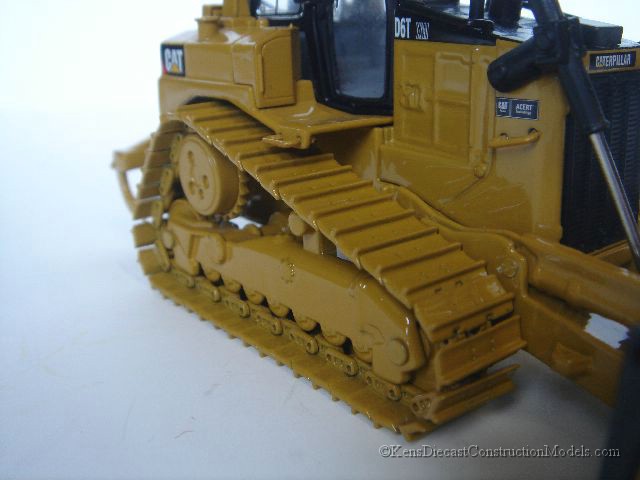 Model has metal tracks! Also has the new "Acert" engine decals
Large blade on the front with GPS
Side view with new "power edge" Cat logo's
Rear view
The front blade adjusts left...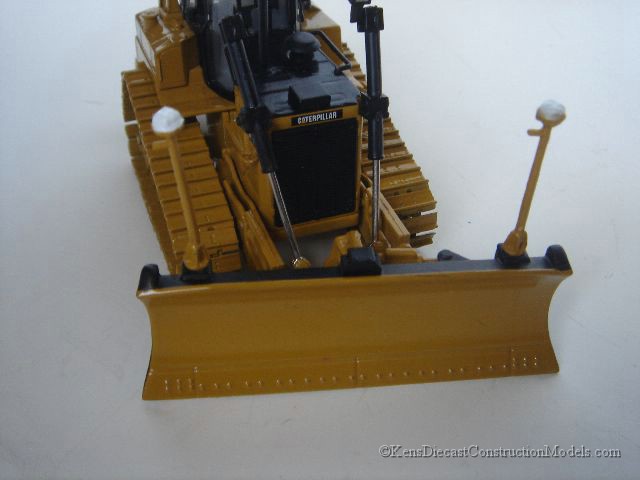 ...or right
The blade can be lowered down into the ground...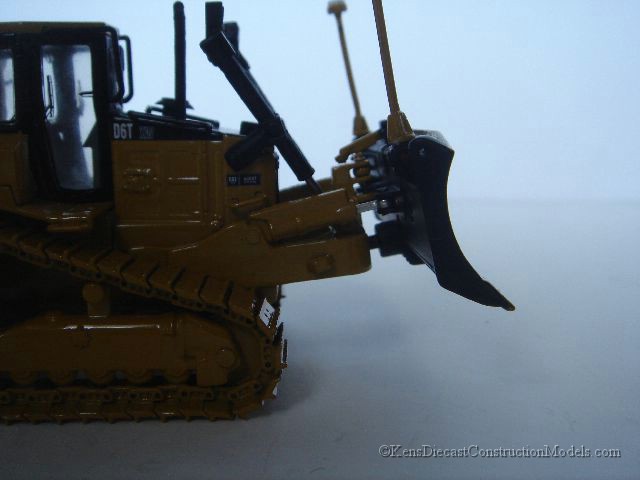 ...or raised up nice and high
The rear of the dozer features 3 ripping teeth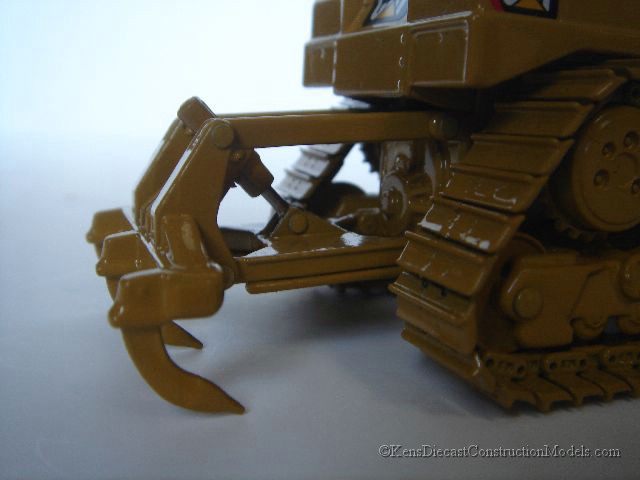 Teeth can be raised or lowered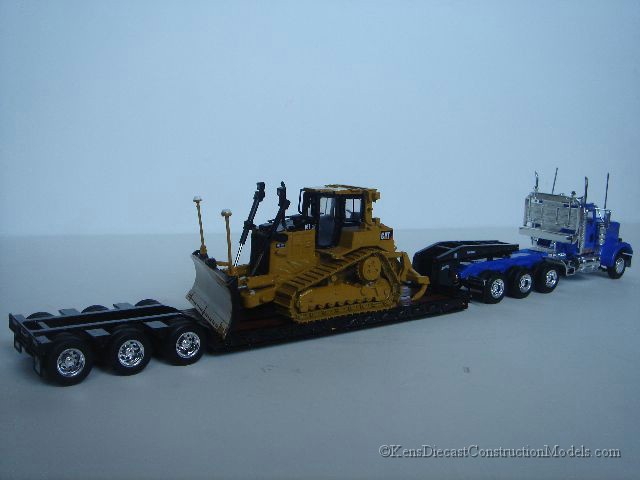 This is an insane model for the price! It's unheard to be able to by a model
of this quality and detail for under $40. The model has metal tracks, painted
rivits, detailed cab, and so much more, all I can say is GREAT job Norscot!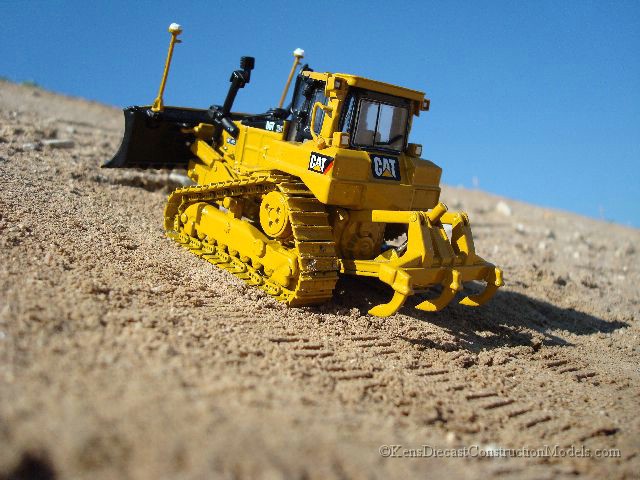 Here's a pic of the CAT D6T in action doing some slope work