KENWORTH T800 wide 8X4 tractor
Manufacturer: Alan Smith
Scale: 1:48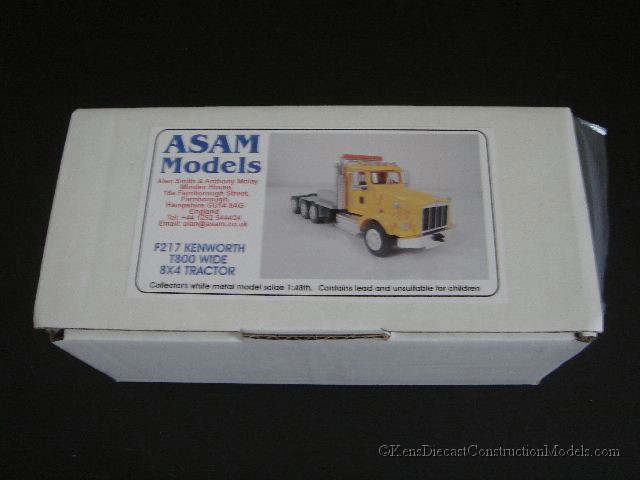 This here is the KENWORTH T800 8x4 tractor w/ wide hood model kit by
Alan Smith.
The kit is molded piece by piece out of white metal and arrives as shown here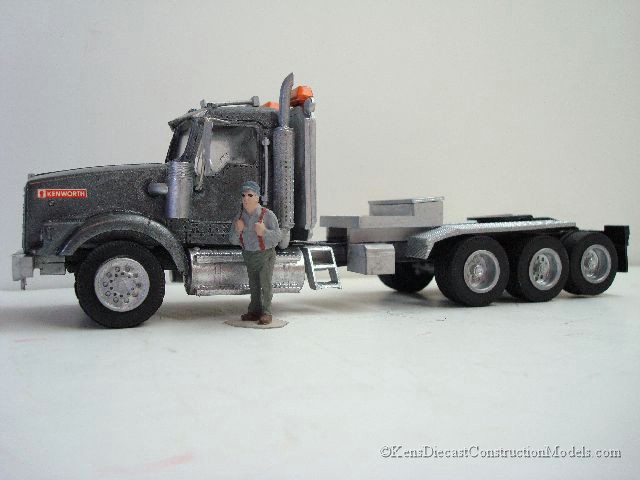 Here is a completed photo of the model once I finished putting it all together
and getting it painted. You can get an idea of just how big this tractor
is by comparing it to that full sized man
View of the front drivers side
Side view- tri-axle rear for severe loads
Large headach rack with tool box and chain compartment
Rear view- KW mud-flaps
Front and passengers side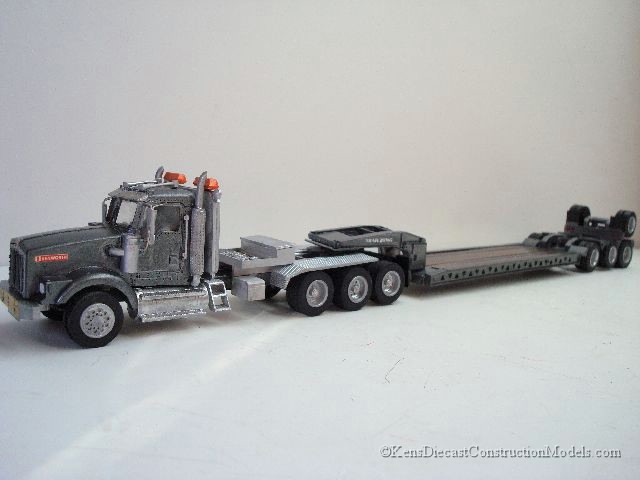 Although the model takes quite amount of time to paint each piece and
assemble the end result is amazing and I'm real pleased to have it as
a part of my collection.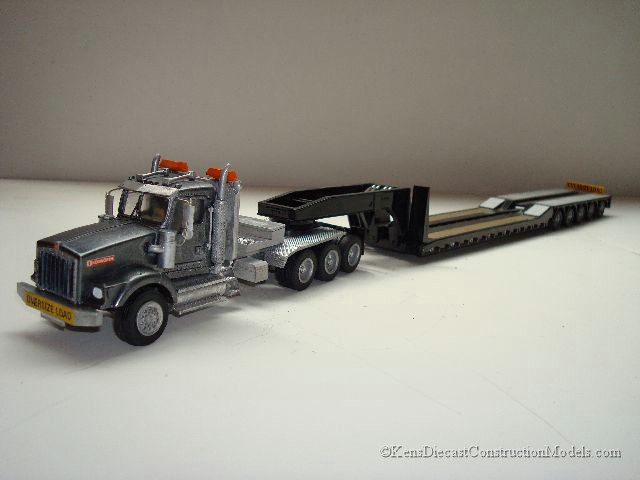 The model works with a large variety of differnt trailers
Although probaly not the most practical use of the tri-axle rear tractor t800
here's a pic of it hauling a bottom dump trailer
And here's the reason for me to get and built this model... To haul my
massice 3x3x3 Trail King trailer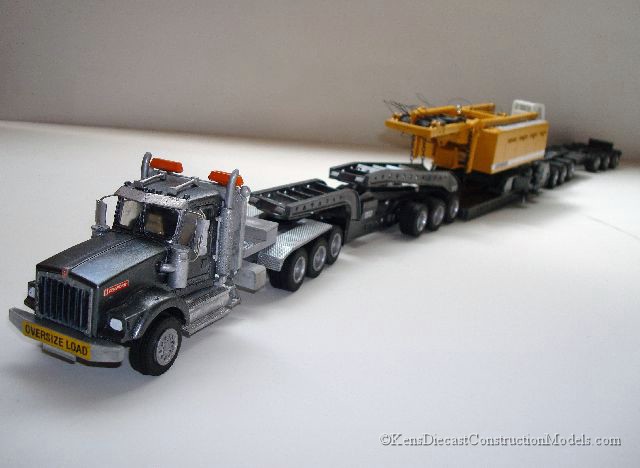 Here's a shot of the T800 hauling a large piece of al iebherr LR1280 crane
on the 3x3x3 trailer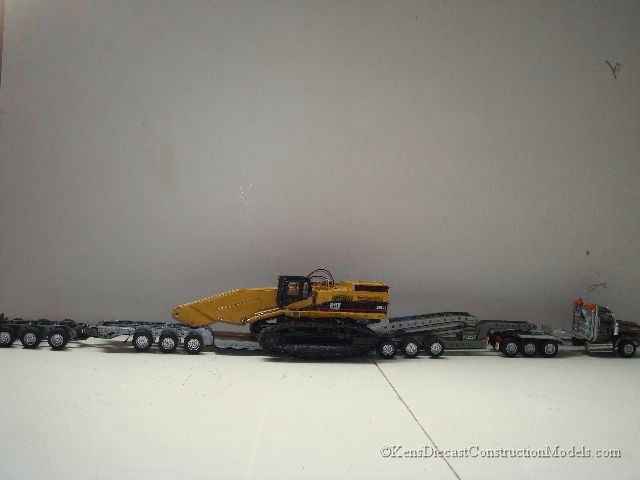 The powerful Kenworth hauling a Caterpillar 385C L excavator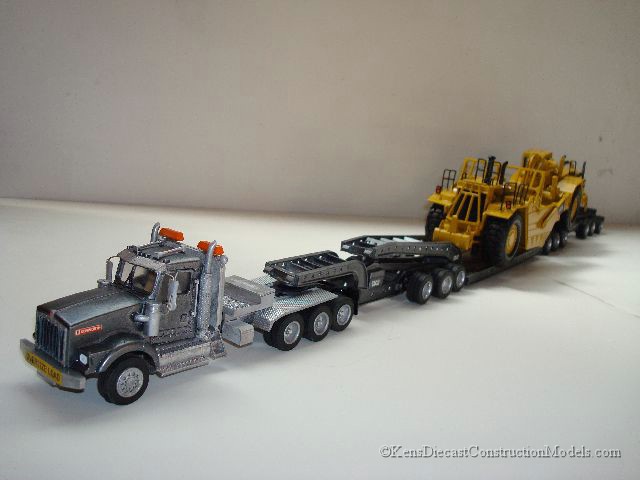 This is one of my favorite loads for the T800 to haul on its Trail King, a
CAT 657G scraper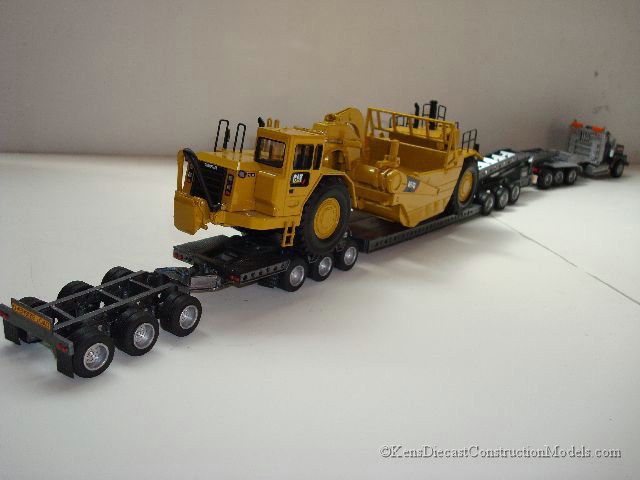 Another shot of the T800 hauling a 657G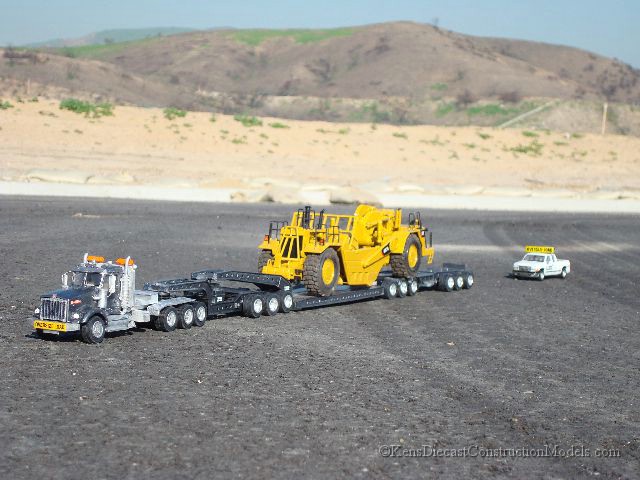 Here's a picture of the T800 with 3x3x3 out on the highway pulling that
big 657G as if the trailer had nothing on it at all