"IOWA" Mack Granite w/ lowboy
Manufacturer: First Gear
Scale: 1:50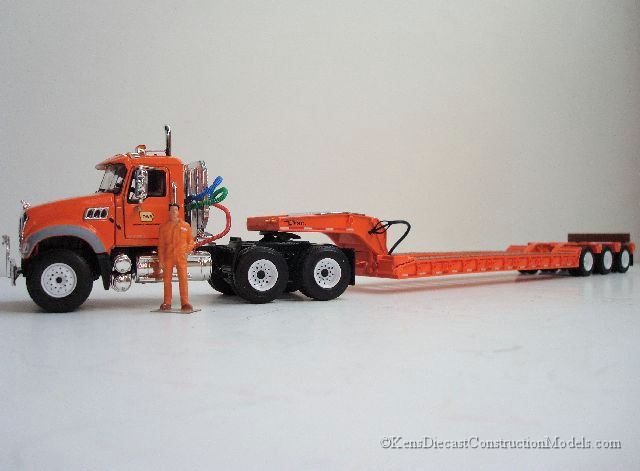 Here is First Gears awesome Mack Granite w/ Talbert lowboy in "IOWA"
livery... You can get an idea of the trucks size w/ that driver beside it
Features rubber tires and steerable front axle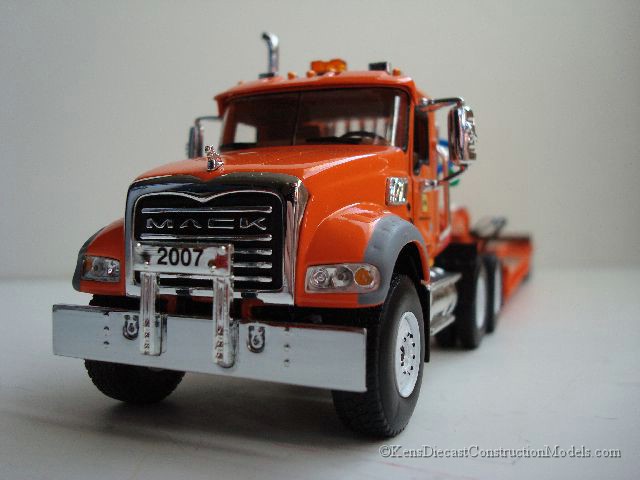 Realistic headlights, chrome front end, and even the Mack dog hood ornament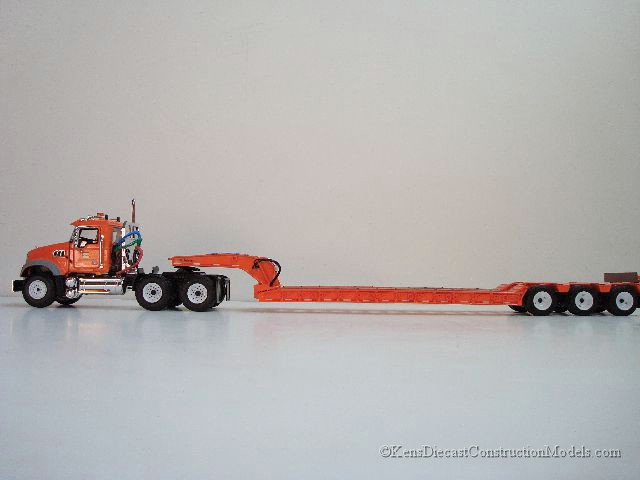 Side view of the truck and lowboy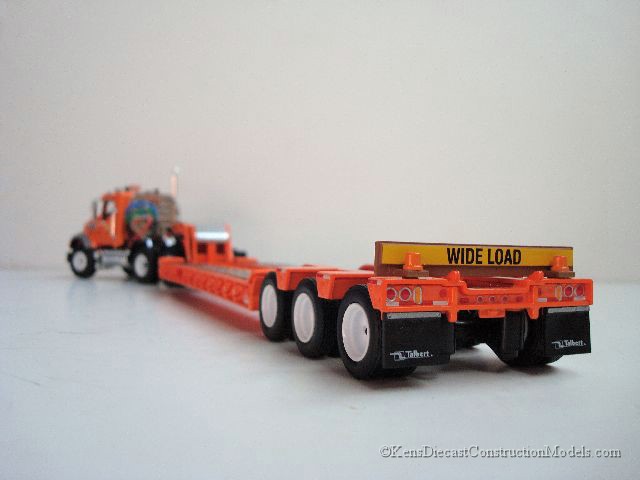 Rear has official dot striping, branded Talbert mud-flaps, and even a
"WIDE LOAD" sign w/ warning beacons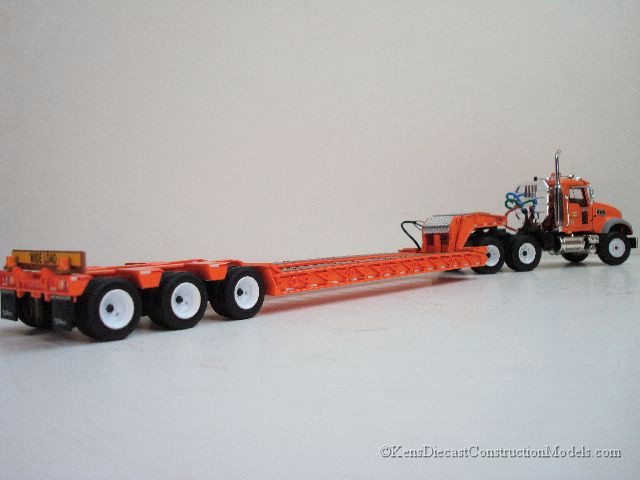 Truck is painted in official IOWA orange along with white rims
The doors open to show off the life like interior
The hood pulls forward to expose the highly detailed engine
"IOWA highway department" decals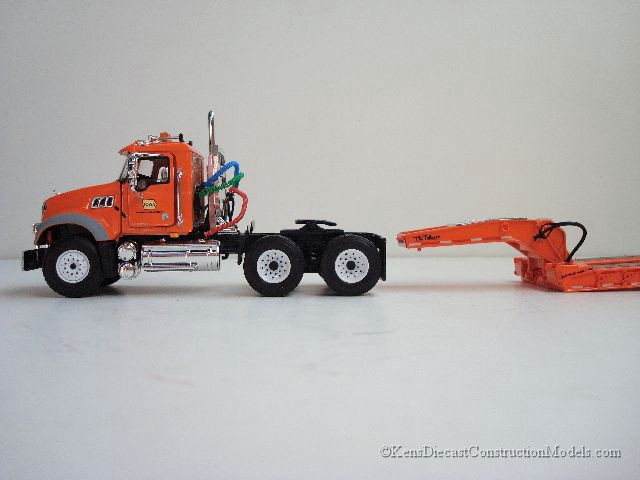 Tractor can be detached from lowboy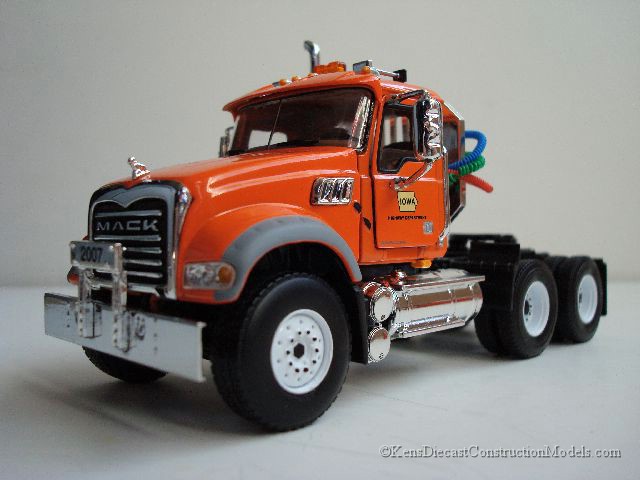 Mack Granite series tractor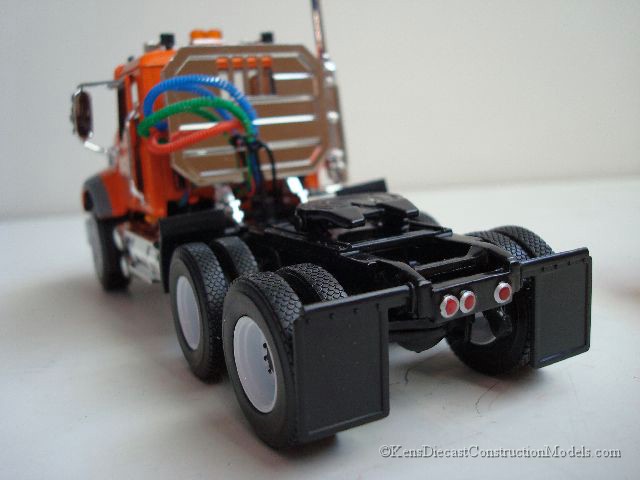 Headach rack, mud-flaps, fifth wheel, air hoses & electrical line
The Talbert 3 axle lowboy
Fully functional gooseneck w/ hydraulic hoses
Detached gooseneck from lowboy deck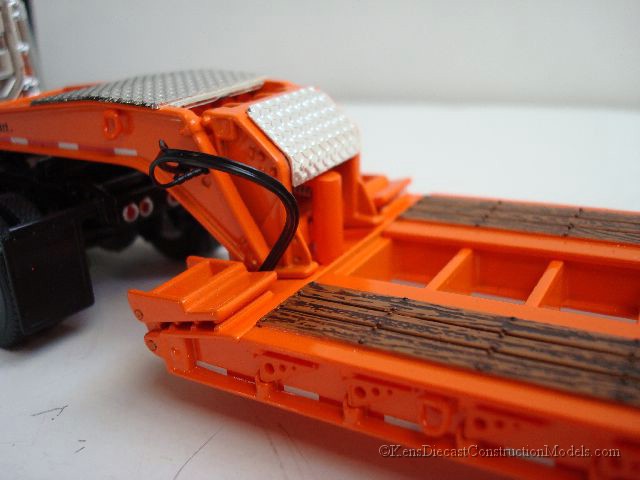 Gooseneck is detached by pushing in on the pin w/ your finger thats
located in the center
Lowboy deck has fold-out ramps
Overhead shot
The lowboy also consists of outriggers for larger loads
Plastic wood looking planks are provided for placing on outriggers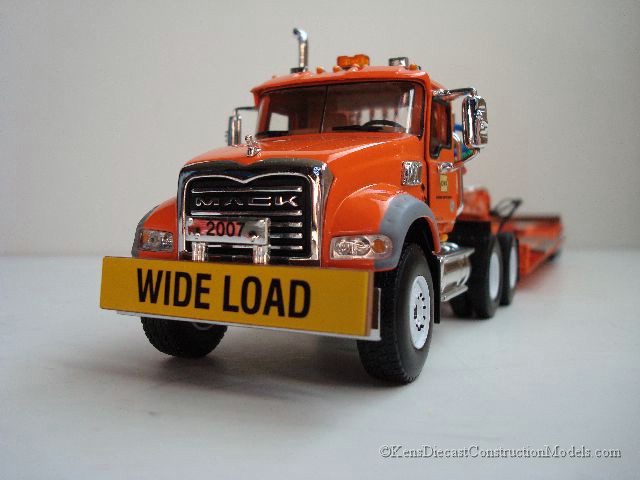 A "WIDE LOAD" clip-on sign is also provided for the front of the truck
This model is GREAT! It's unbelieveably detailed and priced very affortable!
First Gear is offering a limitied number of 4 differnt versions of the model;
IOWA,RLF,HWY DEPT., and KOMATSU. This model is something you
DO NOT want to miss out on so stop reading this and go get your now!
Here's a shot of the IOWA mack hauling a piece of equipment down the road
...and another pic of the Mack with a dozer...
...and another here with a CAT 725 ADT
Here's a pic of the Iowa Mack cruising down the highway with a
Hitachi excavator