KENWORTH W925 "INTERSTATE HAULING"
with KING trailer and Rock Crusher load
Manufacturer: CORGI
Scale: 1:50
#1601 of only 2400 made worldwide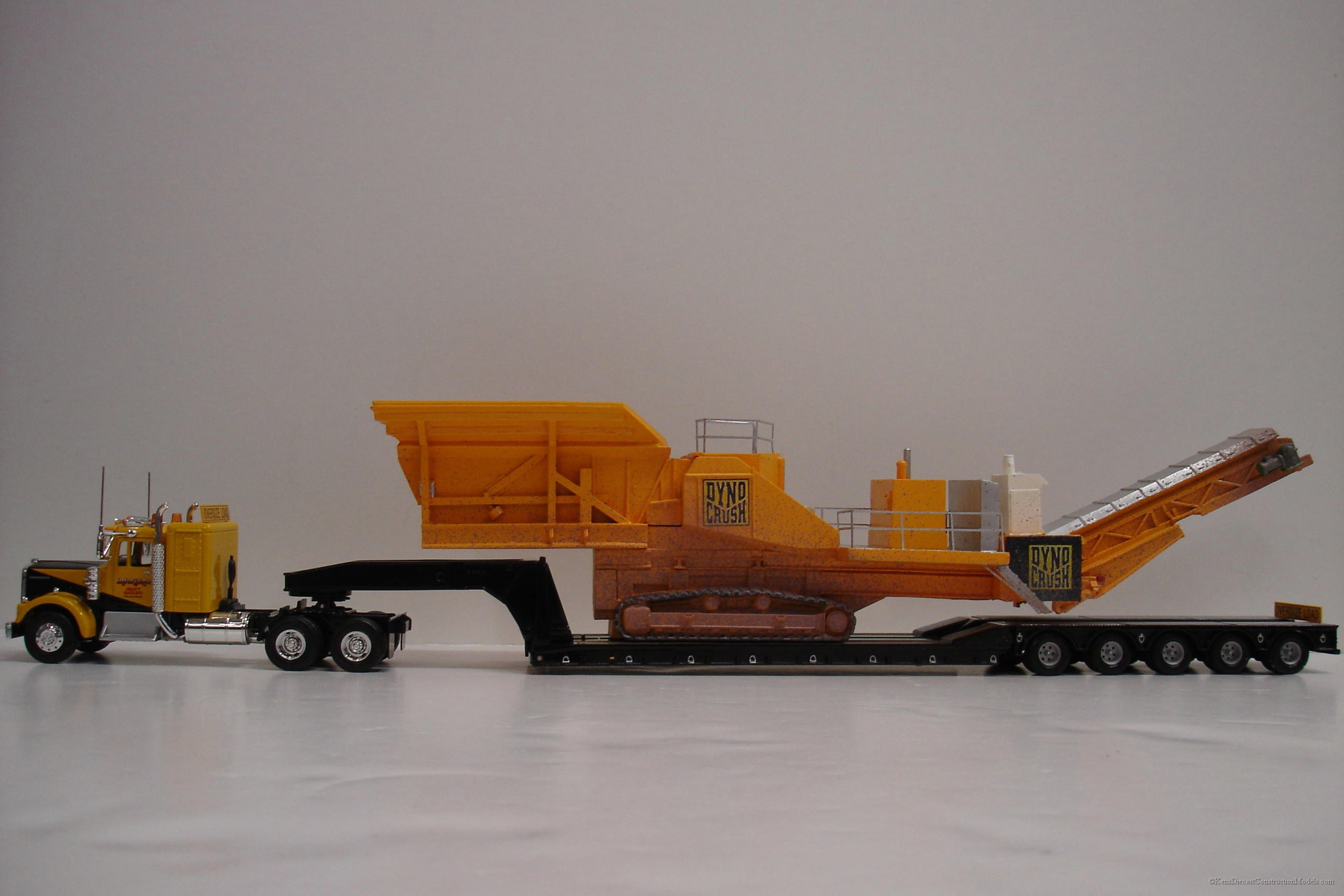 Loaded up with the "Dyno Crunch" rock crusher this is one massive mover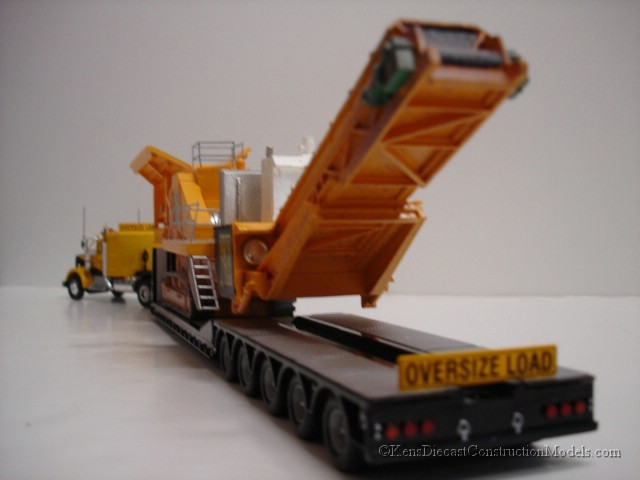 Rear view showing off even the littliest details of even having "OVERSIZE LOAD" banners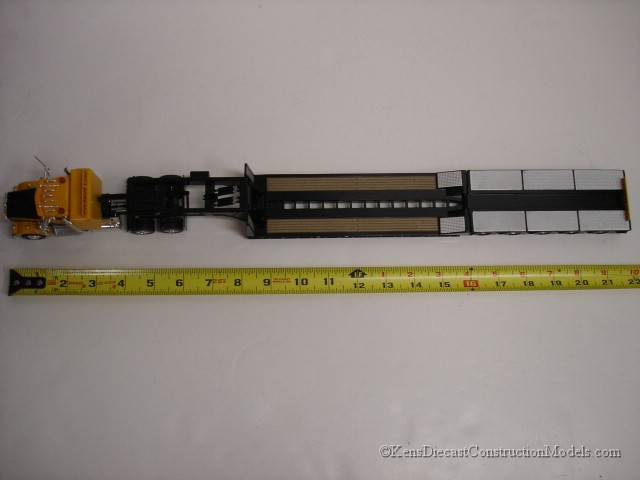 Total length of this model is almost 22" !!!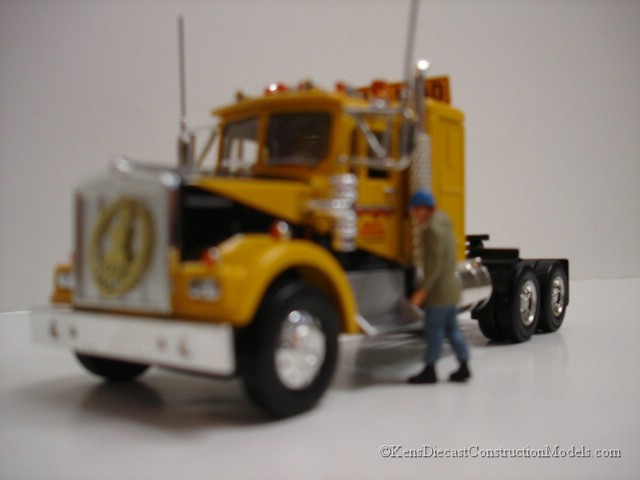 The tractor is everything like the real one even with antennae's on the mirriors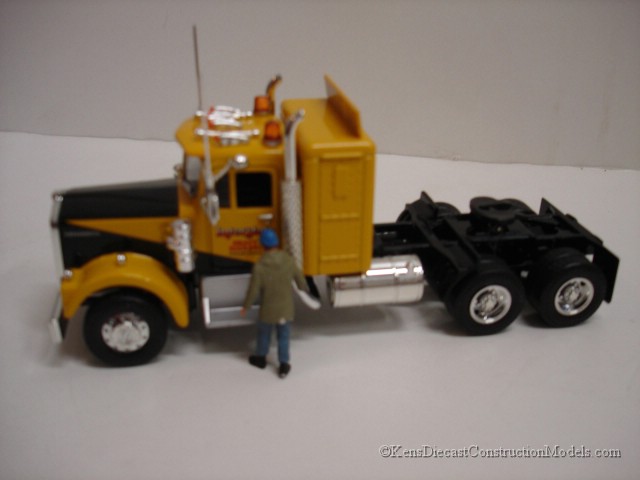 Side tractor view with "INTERSTATE HAULING" livery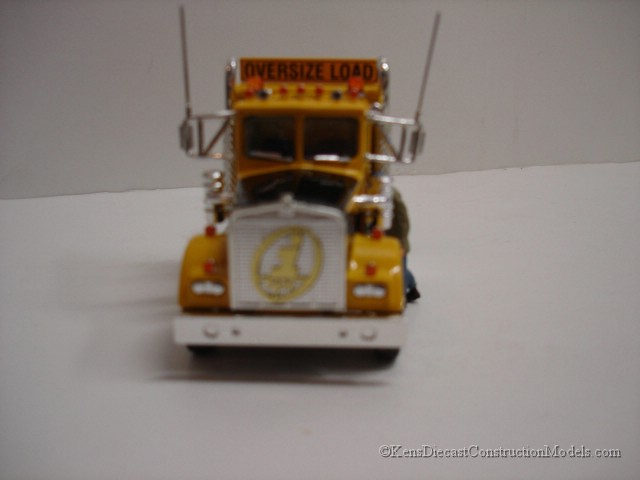 Front view of upper warning lights etc.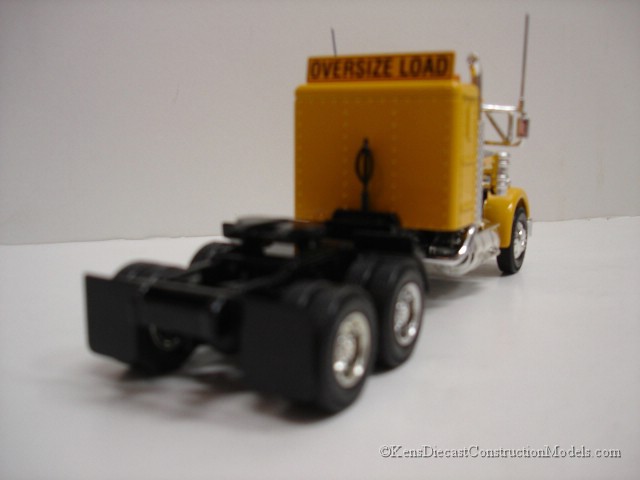 Rear view of tractor w/ adjustable fifth wheel and pole w/ air hoses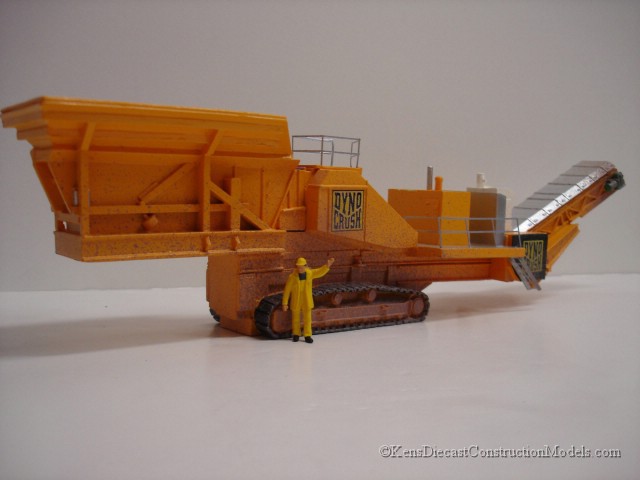 The crusher's size is proven towering over this construction worker...
Model comes painted like its been weathered and working in the dirt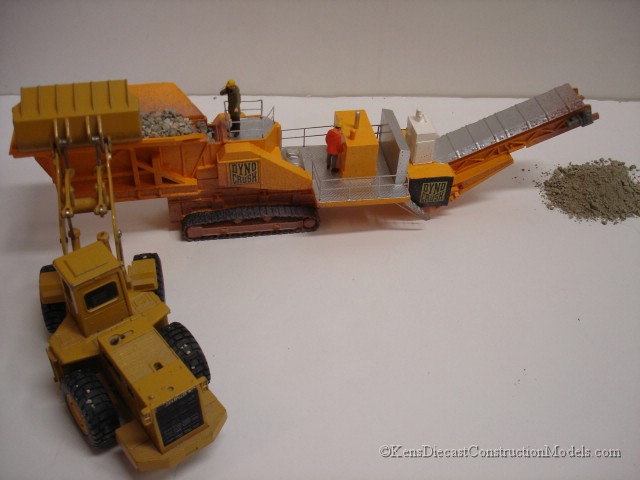 Picture of the crusher in action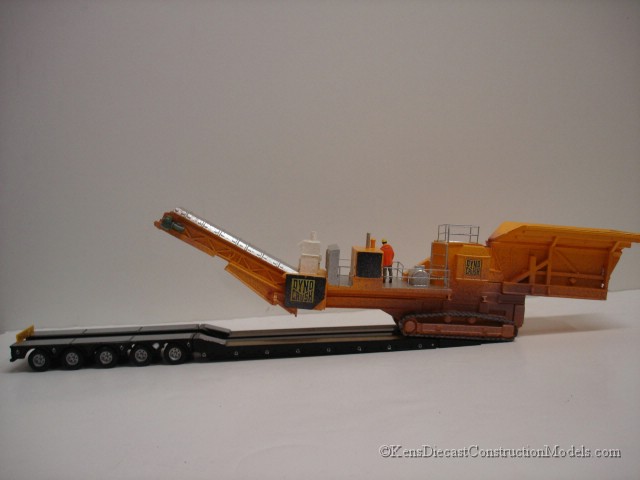 Pic of the crusher crawling onto its lowboy ride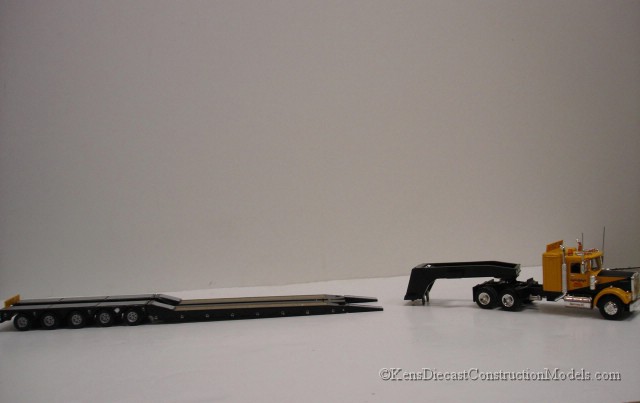 Features detachable gooseneck with drop down ramps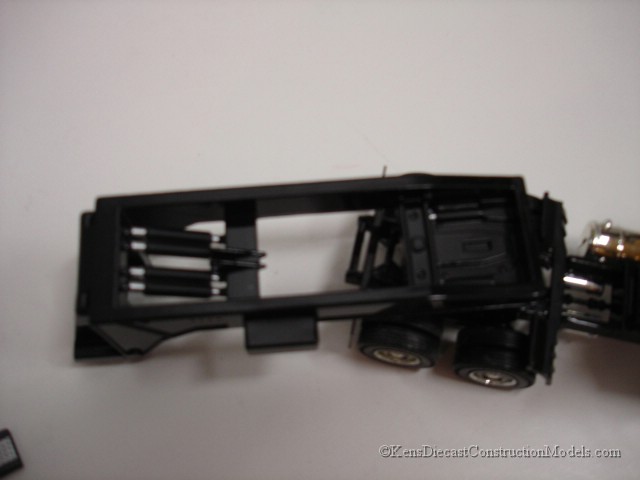 Overhead pic to show off the goosenecks hydraulic system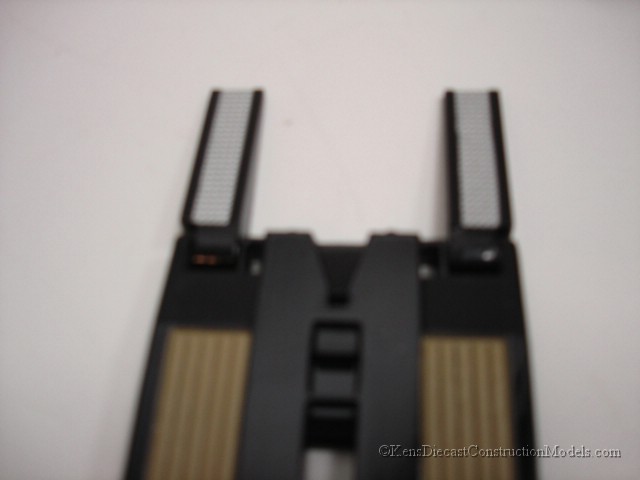 Locking lever mechanism for gooseneck to lowboy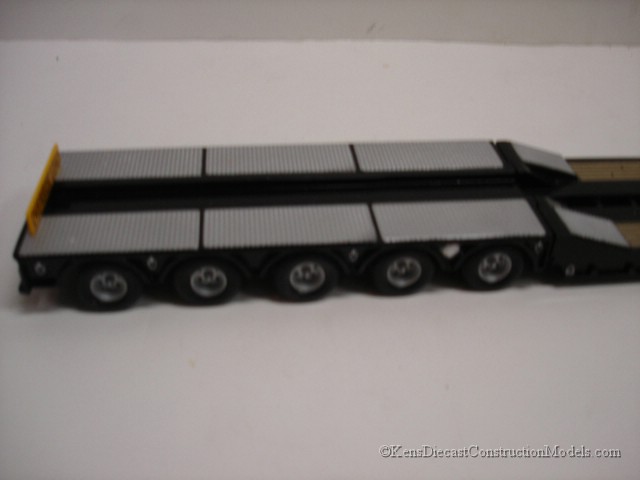 Close up of the five axles and rubber tires on the rear of the lowboy trailer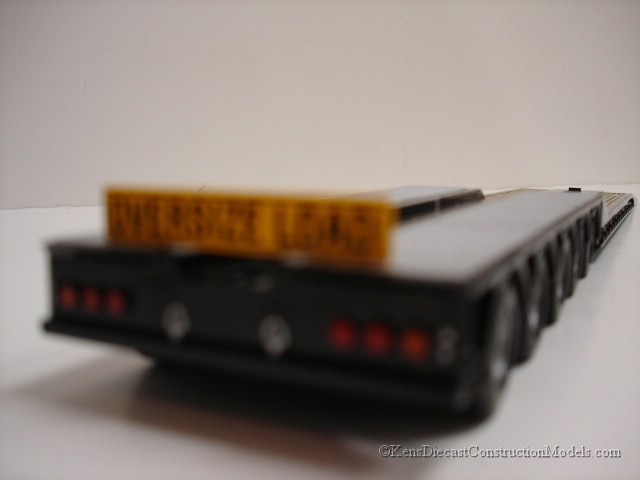 Another close up pic of the detailed rear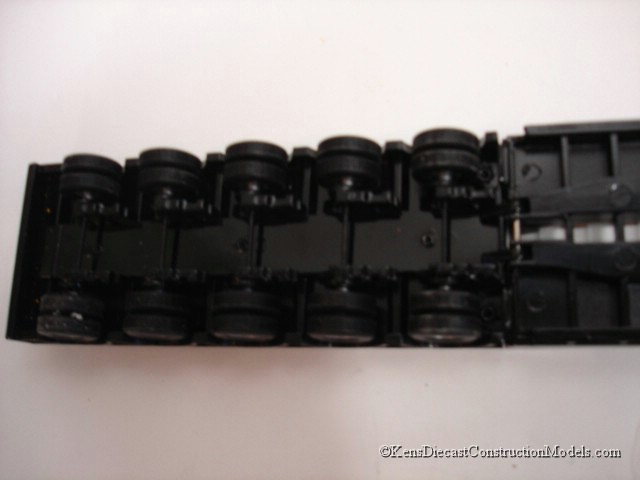 Under pic of lowboy to show off rear axles as well as the piviting point (to
the right of the last frontal axle) which keeps the axles level and drops the deck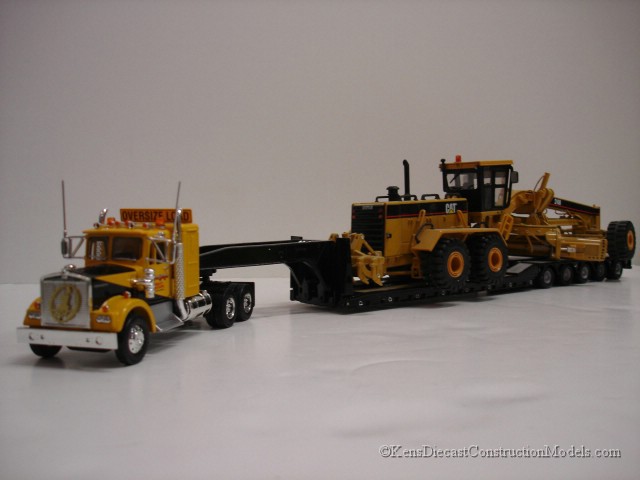 One of the few trucks able to carry a load such as the 24H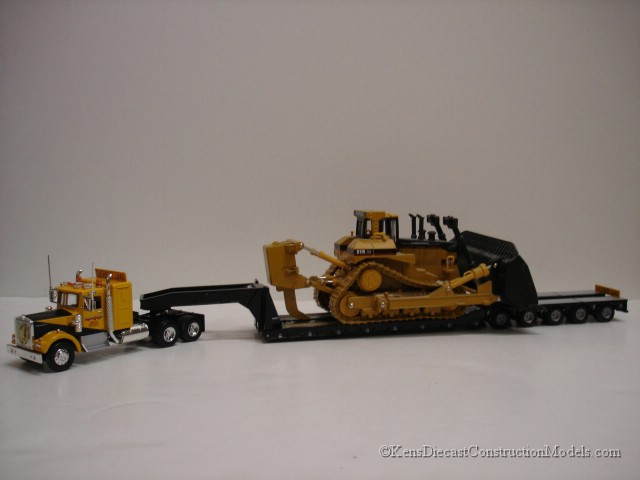 ...Or the huge D11 dozer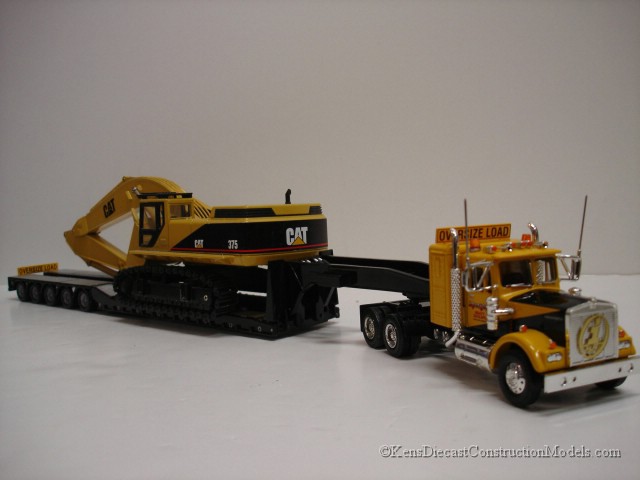 ...Or the massive 375 excavator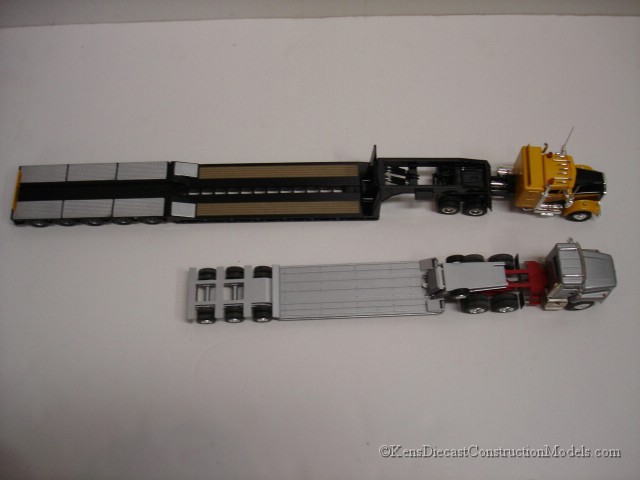 Comparison pic
(the 5600i and its lowboy could fit onto this KENWORTH'S lowboy!)